The Agony of the Artist (with a capital A)
(not complete, sadly, but most of it 🙂 )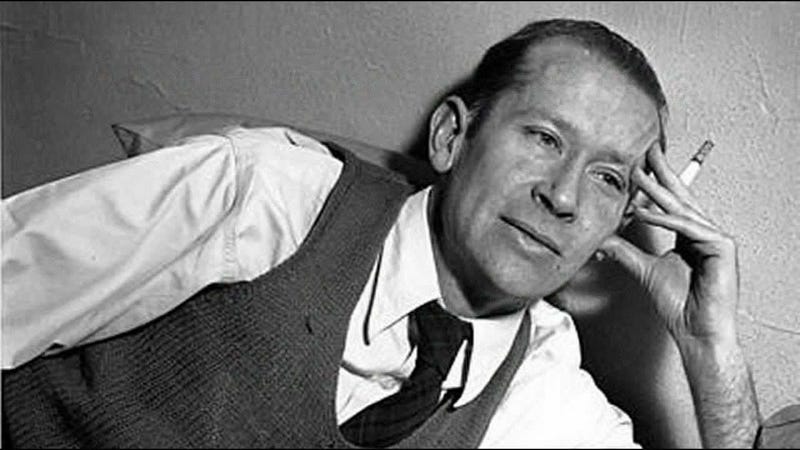 First we have the ultrasuccessful artist, comprising two equally insincere groups: "commercial artists," who concoct almost priceless pictures for advertising purposes, and "fashionable portrait painters," who receive incredible sums for making unbeautifully rich women look richly beautiful. Very few people, of course, can attain the heights of commercial and fashionable art. Next we have the thousands upon thousands of "academicians" — patient, plodding, platitudinous persons, whose loftiest aim is to do something which "looks just like" something else and who are quite content so long as this undangerous privilege is vouchsafed them. Finally there exists a species, properly designated as the Artist (with capital A) which differs radically from the ultrasuccessful type and the academic type. On the one hand, your Artist has nothing to do with success, his ultimate function being neither to perpetuate the jeweled neck of Mrs. O. Howe Thingumbob nor yet to assassinate dandruff. On the other hand he bears no likeness to the tranquil academician — for your Artist is not tranquil; he is in agony.
Most people merely accept this agony of the Artist, as they accept evolution. The rest move their minds to the extent of supposing that anybody with Art school training, plus "temperament" — or a flair for agony — may become an Artist. In other words, the Artist is thought to be an unsublimated academician; a noncommercial, anti-fashionable painter who, instead of taking things easily, suffers from a tendency to set the world on fire and an extreme sensibility to injustice. Can this be true? If not, what makes an Artist and in what does an Artist's agony consist?
You may have always secretly admired poor Uncle Henry who, after suddenly threatening to become an Artist with a capital A, inadvertently drank himself to death with a small d instead… Or both you and I may have previously decided to become everything except Artists, without actually having become anything whatever. Briefly, a person may decide to become an Artist for innumerable reasons of great psychological importance; but what interests us is the consequences, not the causes, of our decisions to become Artists.
Must not people learn Art, just as people learn electricity or plumbing or anything else, for that matter? Of course, Art is different from electricity and plumbing, in that anybody can become an electrician or a plumber, whereas only people with temperament may become Artists. Nevertheless, there are some things which even people with temperament must know before they become Artists and these are the secrets which are revealed at Art school (how to paint a landscape correctly, how to make a face look like someone, what colors to mix with other colors, which way to sharpen pencils, etc.). Only when a person with temperament has thoroughly mastered all this invaluable information can be begin to create his own hook. If you and I didn't absorb these fundamentals, reader, we could never become Artists, no matter how temperamental we were.
(….)
If you and I didn't have temperament, we should now become ordinary humdrum academicians. But, being temperamental, we scorn all forms of academic guidance and throw ourselves on the world, eager to suffer — eager to become, through agony, Artists with capital A.
Our next problem is to find the necessary agony. Where is it, gentle reader?
Your answer: the agony lies in the fact that we stand no chance of being appreciated… Not only is there a complete absence of taste anent the domestic product, but once an Artist is found guilty of being a native of the richest country on earth he must choose between spiritual prostitution and physical starvation. What monstrous injustice!
Let me show you a painting which cost the purchaser a mere trifle and which is the work (or better, play) of some illiterate peasant who never dreamed of value and perspective. How would you category this bit of anonymity? Is it beautiful? You do not hesitate: yes. Is it Art? You reply: it is primitive, instinctive, or uncivilized Art. Being "uncivilized," the Art of this nameless painter is immeasurably inferior to the civilized Art of painters like ourselves, is it not? You object: primitive Art cannot be judged by the same standards as civilized Art. But tell me, how can you, having graduated from an Art school, feel anything but scorn for such a childish daub? Once more you object: this primitive design has an intrinsic rhythm, a life of its own, it is therefore Art.
It is Art because it is alive. It proves that, if you and I are to create at all, we must create with today and let all the Art schools and Medicis in the universe go hang themselves with yesterday's rope. It teaches us that we have made a profound error in trying to learn Art, since whatever Art stands for is whatever cannot be learned. Indeed, the Artist is no other than he who unlearns what he has learned, in order to know himself; and the agony of the Artist, far from being the result of the world's failure to discover and appreciate him, arises from his own personal struggle to discover, to appreciate and finally to express himself.